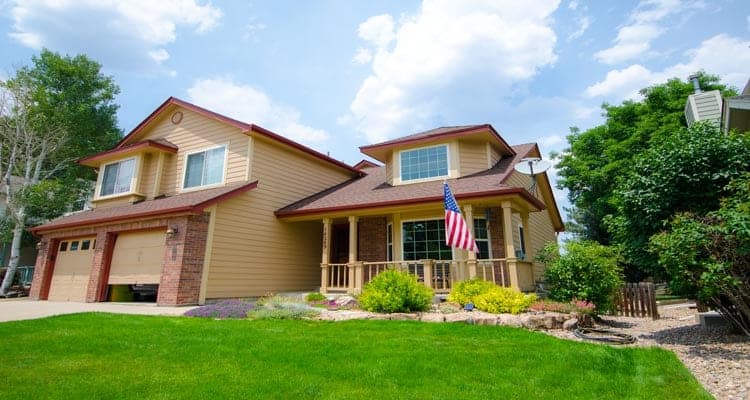 As you may know, when shopping for replacement windows there are many different options to choose from. Here at Conservation Construction, we offer just about all of these options. The Conservation-5 Series window we typically install are:
Single Hung Windows
Double Hung Windows
Bay Windows
Bow Windows
Casement Windows
Garden Windows
Sliding Windows
Picture Windows
In order to help narrow down the choices for your next replacement, or to give you a better idea of what you may want for your home in the future, I will explain what each type of window looks like and how it functions.
Single Hung Window: The single hung is probably the most basic type of window you will find on today's average home. It is affordable, attractive, and extremely low maintenance. The single hung window is typically a vertically sliding window where the bottom sash slides up and down (thus opening the window) while the top stays fixed in place. it is pretty basic as far as a window goes.
Double Hung Window: The double hung windows are also very popular with today's homeowners for many of the same reasons as the single sash. While the double hung may look the same as its counterpart, both sashes of this variation are operable and can move up and down.
Bay Window: Here is where the styles start to get fun and add that unique aspect to your home's appearance. A bay window is a protruding construction usually consisting of 90, 135 and 150 degree angles. They are visually stunning from the outside as well as the inside. Bay windows offer an enhanced view from the room, as well as making it appear larger inside.
Bow Window: A bow window is simply a bay window that is curved instead of angled. They are designed to create a wider view of the outside, and typically contain four or more casement windows that join together to form an arch. Another gorgeous window that will add value to both the exterior and interior of your home.
Casement Window: Casement windows are classified as windows that are attached to the frame by hinges on the side. They are used either singly or in pairs with a common frame. These windows are opened and closed by operating a crank or lever placed around hand level, which is different than the typical sliding up and down of most models. This allows you to angle the window open inside or out, controlling the breeze you get in your home and allowing you to easily clean the outside.
Garden Window: The garden window's most common use is exactly how it got its name. This type projects outward, leaving a small shelf/display area that many homeowners use to display some plant-life. Now this space can obviously be used to display anything you choose, but the ability of the window to vent from the sides makes it perfect for feeding your plants all the air they need.
Sliding Window: The sliding window is a simple one to understand. It is essentially a double hung window that slides open horizontally instead of vertically. They are a nice change-up from the typical single or double hung window, and are also just as affordable.
Picture Window: The picture window is designed to give you a crystal clear and unimpeded view of the world outside your home. It is as if you were framing a picture of your view, hence where this type of window gets its name. A picture window is simply a large, usually frameless and gridless glass window that creates a much clearer view of whatever is outside of your living room.
Although the number of options Conservation Construction offers for your replacement windows may get your head spinning, once it settles down you are able to completely customize your experience. There are so many variations and combinations of our different styles, you can create an exact replica of the home you have been fantasizing about.
March 7, 2018
Categories: